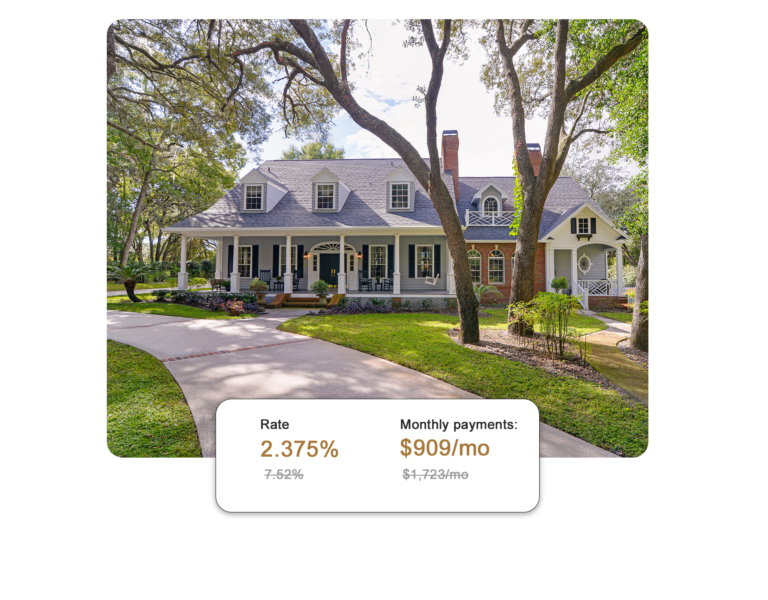 Make Your New Home
AFFORDABLE
A 2% assumable mortgage could cut your monthly payments in half.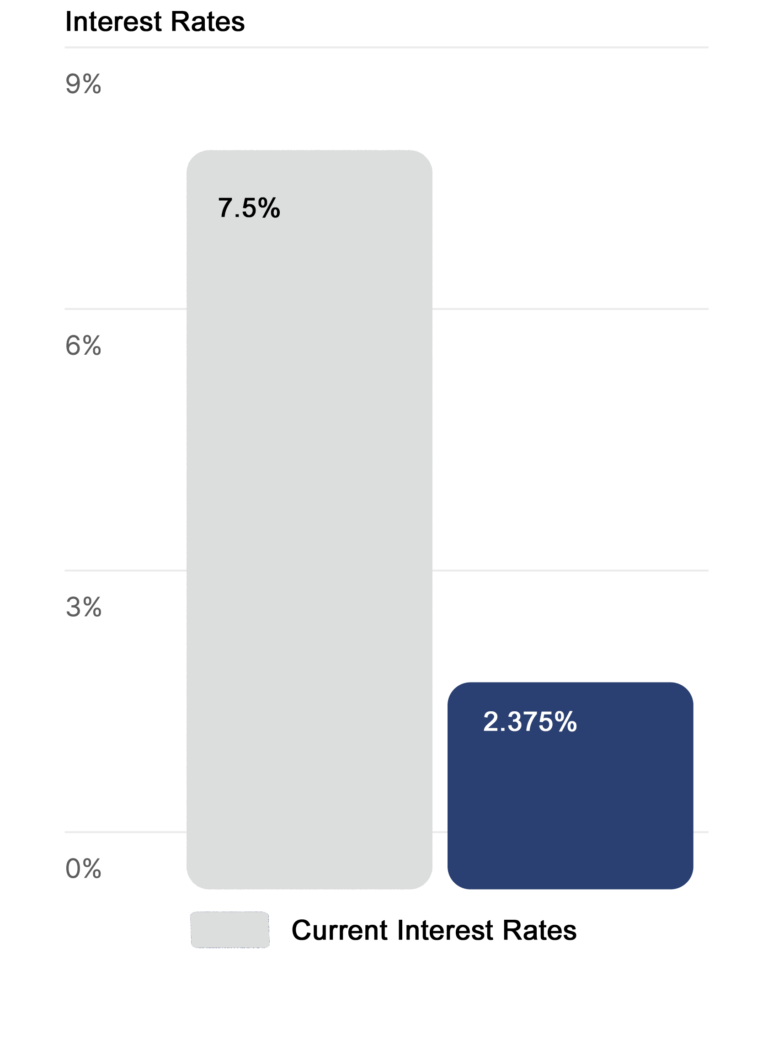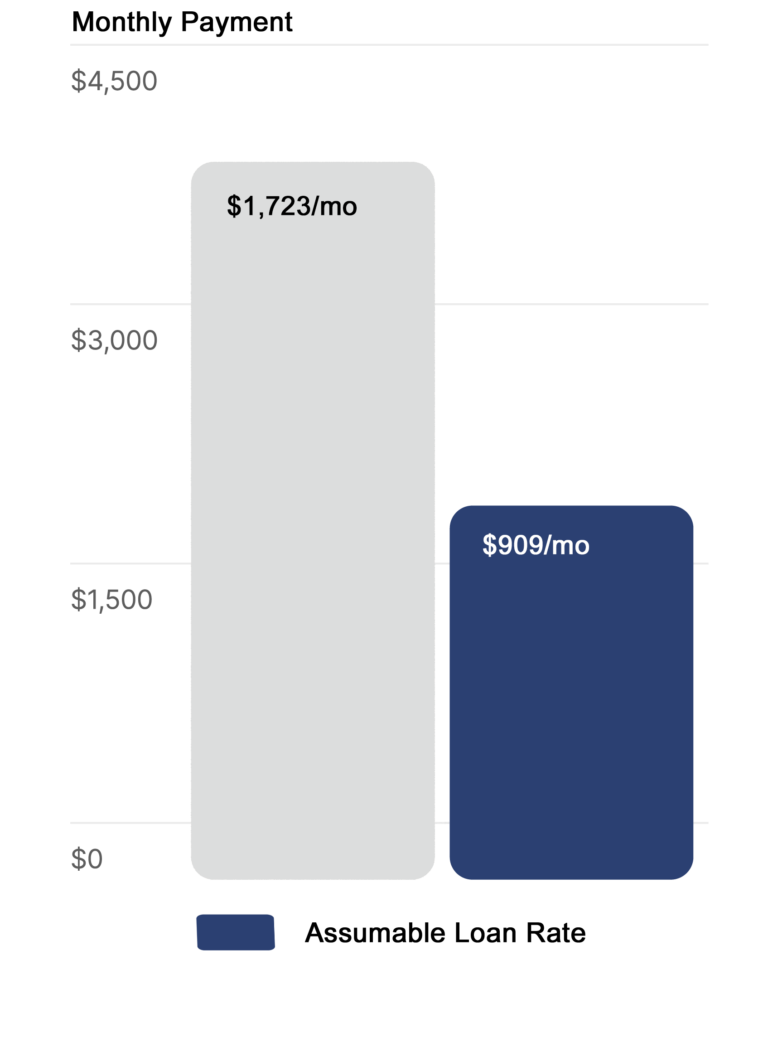 Assuming a low-rate mortgage can help cut your monthly payments in half. Assuming a $365 mortgage at a rate of 2.375% will save you more than $814 a month. All calculations are estimates and provided for informational purposes only. Actual amounts may vary.
Buying an assumable loan with a CBV Agent can reduce your payments significantly.
Easier to qualify
Any buyer who qualifies for an FHA or VA loan is likely eligible to assume a low-rate mortgage.
Simpler process
We'll navigate the process with the servicer on your behalf. When you assume a mortgage, there's no required appraisal.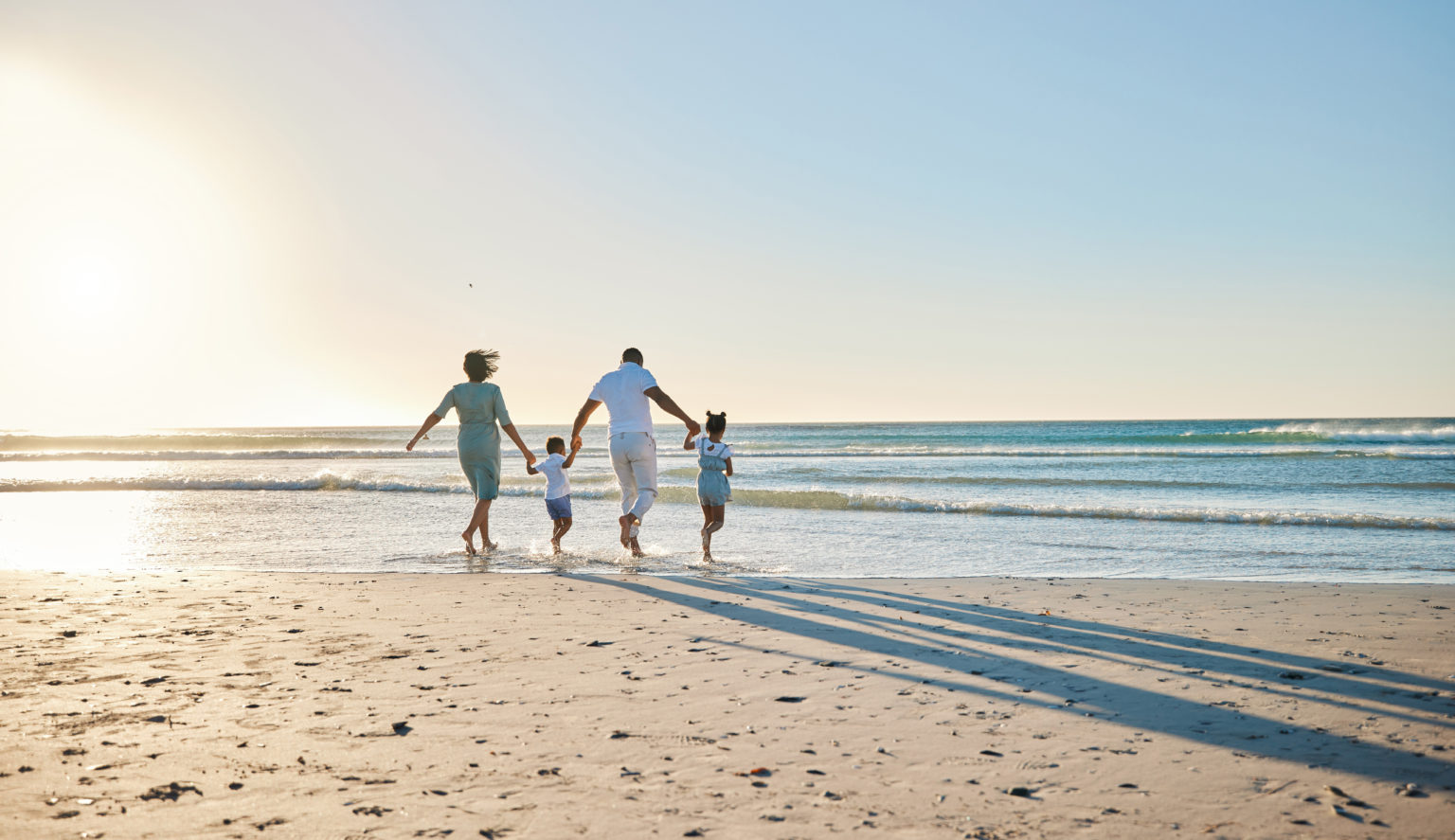 What is an assumable mortgage?
An assumable mortgage is a type of home loan that allows homebuyers to take over the existing mortgage terms from the seller. This can benefit buyers by allowing them to cut their monthly mortgage payments in half. All government-backed loans, such as FHA and VA loans, are eligible for assumption, and millions of these mortgages are available.
What experts are saying about assuming a low-rate mortgage?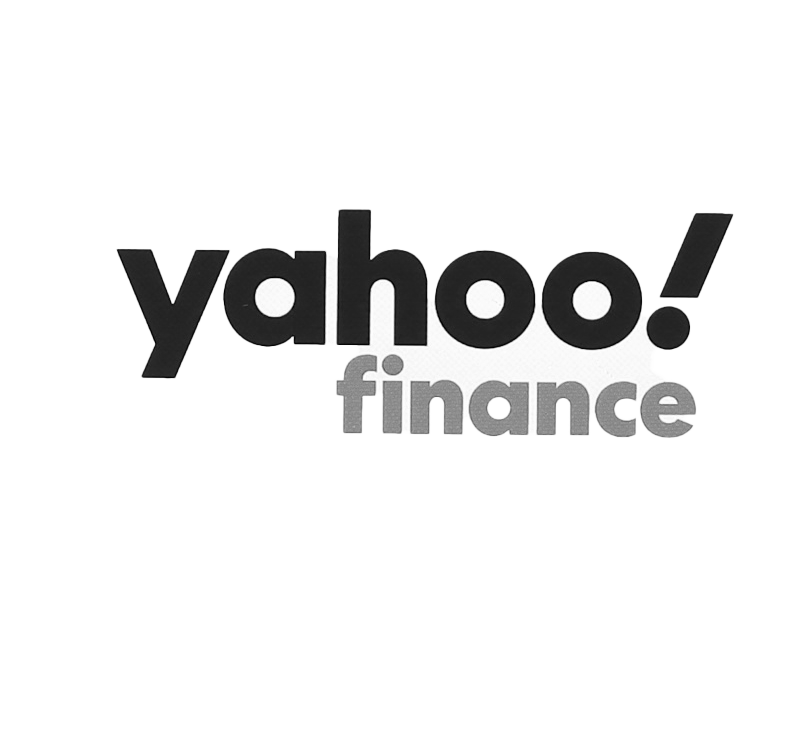 "We're seeing more interest in VA loan assumability as interest rates continue to climb,"...Years of historically low rates curbed demand for this under-the-radar benefit of VA loans."

Read more →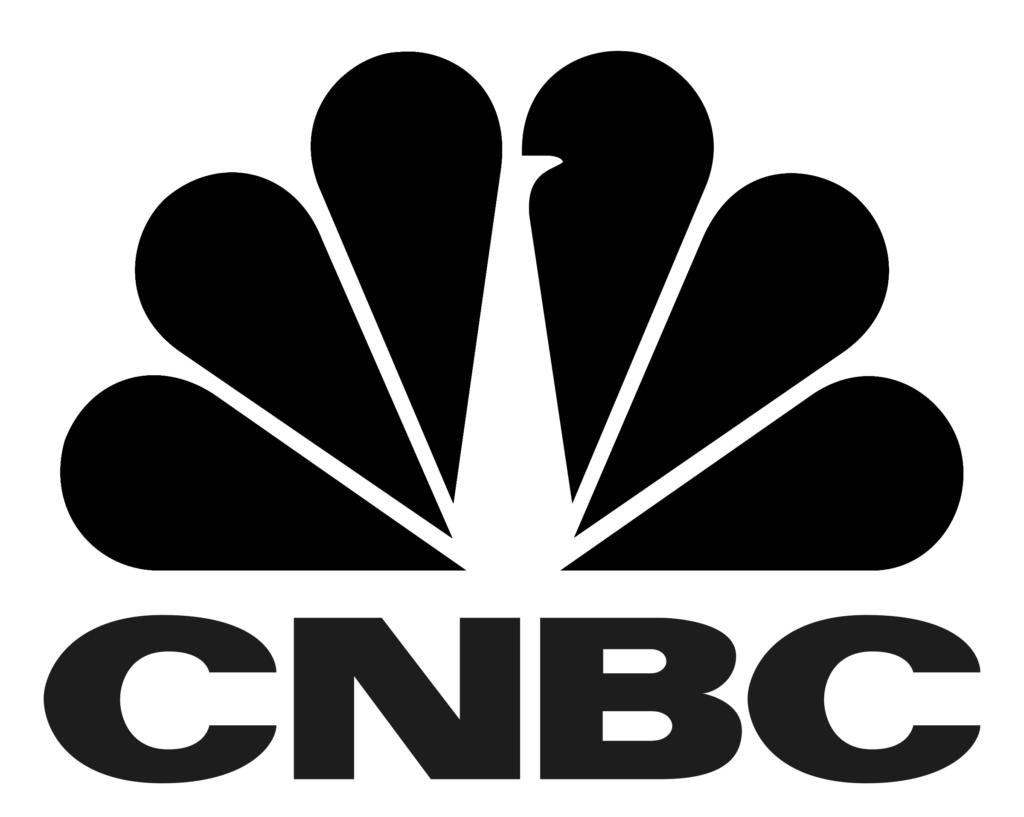 When rates are increasing, assuming an older mortgage loan can be a great way to secure a mortgage rate that's far below what you could qualify for if you applied for a new home loan.


Read more →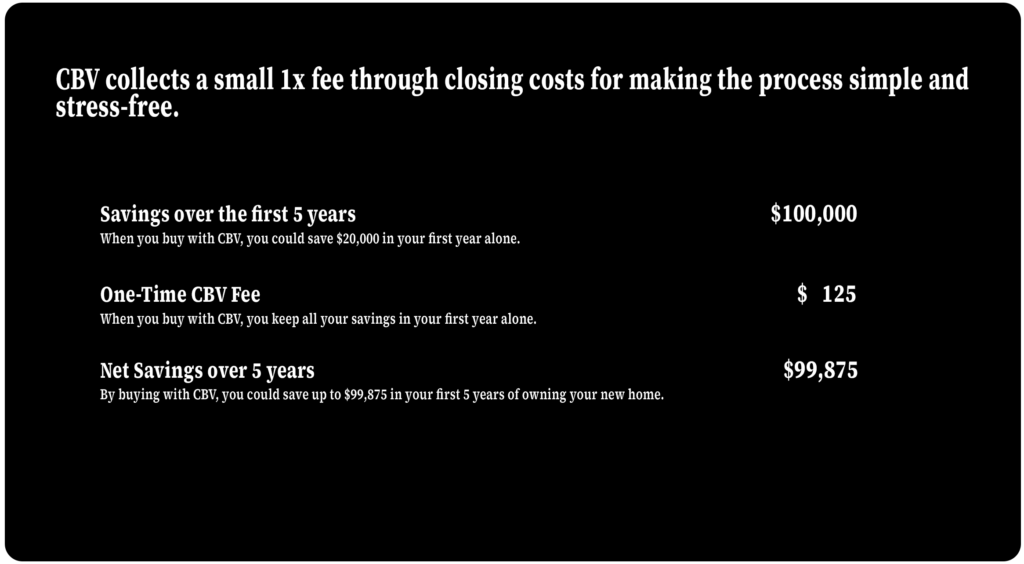 Frequently asked questions:
While the homeowner's current mortgage servicer will issue you the official approval, CBV will guide you through the process with the servicer to receive the approval to assume the mortgage. Generally, you are qualified to assume a FHA, VA, or USDA mortgage if you qualify for these same loans.
When market rates on interest loans are high, assuming a mortgage with a rate as low as 2% allows buyers to save up to thousands monthly. A low-rate assumable mortgage could be the key to buying your dream home for an affordable price. 
Once you sign up, we will reach out and compile a set of listings with a low-rate mortgage included .
Properties featuring low-rate mortgage rates are in high demand. Discover yours today!