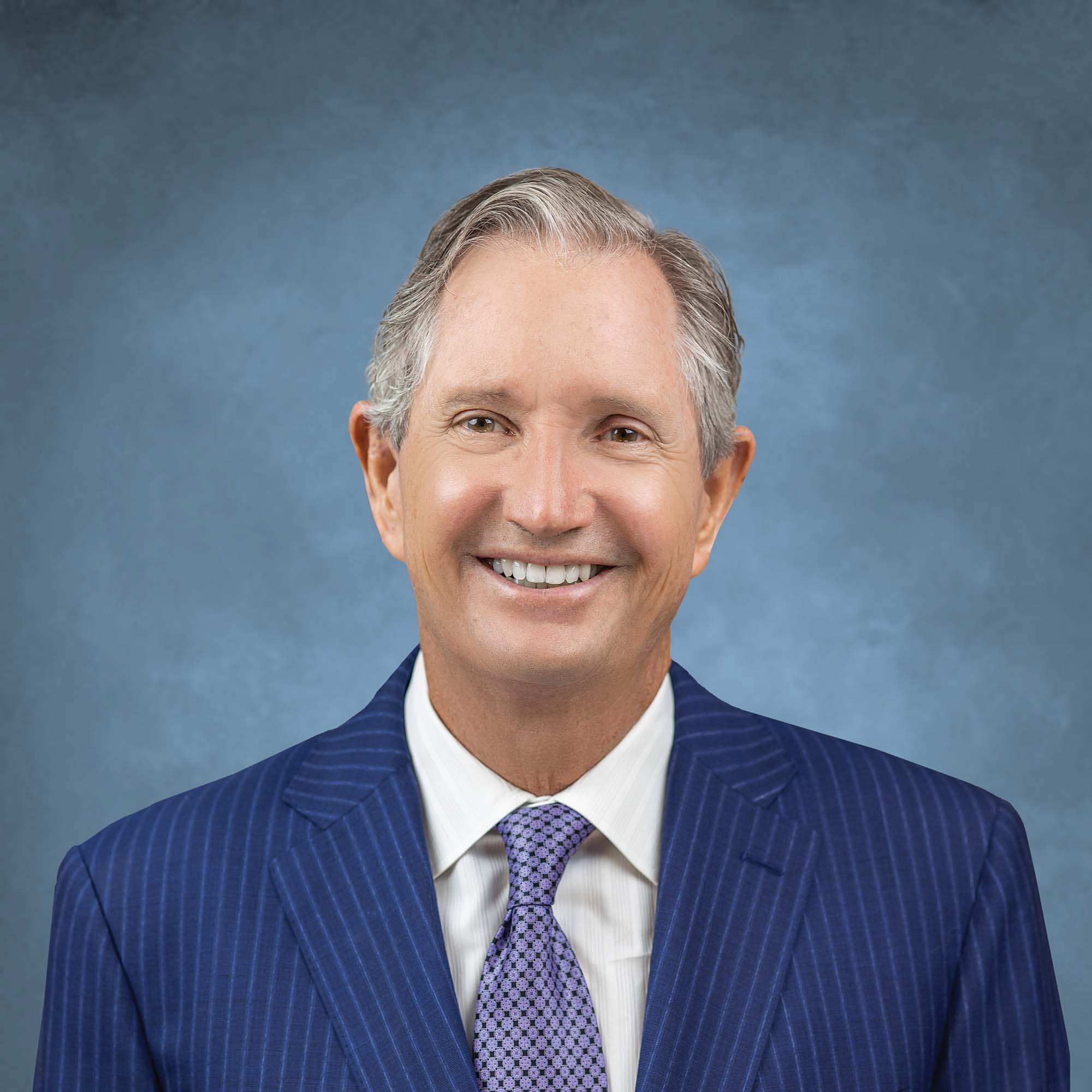 Pete Dalton
Broker / Owner
---
Peter O. Dalton is the broker/owner of Coldwell Banker Vanguard Realty, headquartered in Orange Park, Florida. Dalton entered the real estate industry as a salesman in 1973, closing 106 transactions in his first year. A rising star, he soon entered management and just four years later, he and two partners started Vanguard Realty Inc. as a one-office real estate brokerage in Orange Park, and in 1980, he became and remains the sole stockholder. Vanguard Realty Inc. grew from an independent one-office real estate brokerage into what is now the area's leading national brand, Coldwell Banker Vanguard Realty, featuring nine offices and two service centers. Coldwell Banker Vanguard Realty is the largest Coldwell Banker franchise in Florida and the largest national brand in the northeast Florida market, as measured by RIS Media. The company is comprised of more than 325 agents and staff, including an in-house marketing team and full-time continuing education center and staff. The company prides itself on the production of its agents with average productivity of approximately $4,000,000 per agent in a market where the average sales price is less than $200,000.
The company strives daily to meet its vision and mission Statements "to foster excellence in real estate through career enhancement programs and tools for our customers and employees and … to be recognized as the most professional and innovative real estate organization in our market."
In addition to his business interests, Dalton is active with many civic and professional organizations, having chaired numerous committees, including having served as:
President, Clay County Chamber of Commerce
Chairman, Clay County Committee of 100
President, Clay County MLS
President, Clay County Association of REALTORS
Board of Directors, Northeast Florida Association of REALTORS
Secretary, Northeast Florida Association of REALTORS
Board of Directors, Florida Association of REALTORS
Dalton is married to the former Sandy Taylor and they reside in Jacksonville, Florida.
Mona Gardella
Chief Operating Officer
---
In a sense, Mona Gardella has been in real estate for most of her life. She has resided in a total of eight states ranging from Michigan to Hawaii and has lived in a total of seven homes in the Jacksonville-area alone. Being a wife to a (now retired) career Naval Officer, she has experienced first-hand the physical, mental and emotional strain associated with packing up her loved ones and all of their belongings. Thus, she realizes the inherent value of a great real estate professional.

She entered the real estate industry as a second career to elementary education during a time that many agents were leaving it. She was warned that it wasn't a good time to start. In response to this challenge and due to her tremendous work ethic, she sold $3.5 million in real estate her first year and was named "Rookie of the Year." More than a decade later, Gardella still loves the business and excels as a member of the Coldwell Banker Vanguard Realty management team, having been promoted to Director of Market Development for Fleming Island and Oakleaf in 2015. In 2018, she also assumed managerial duties at the Avondale office. Success in this industry is contingent on hard work, and she has always prided herself on going the extra mile.

Promoted to Chief Operating Officer of Coldwell Banker Vanguard Realty in 2019, Gardella uses her expertise and passion for real estate to mentor new agents in their careers and also help seasoned agents stay relevant and expand upon their previous success. She is proud to be part of a brokerage that makes its agents' success the primary business objective. She truly believes a leader must also be a servant and is honored to serve the agents in her care.

In addition, serving the community means more to Gardella than helping people buy and sell real estate. She loves her community and enjoys spending her extra time giving back to it. She is president of CBV Cares, a nonprofit organization founded by CBV agents, a board member of the nonprofit organization, Quigley House, served on the School Advisory Council for Thunderbolt Elementary and Green Cove Junior High School, served on the Board of Trustees at Orange Park United Methodist Church, is a proud Rotarian, and has served on steering committees for Tennis 4 Cancer and Clay County Strides Against Breast Cancer. She also is an appointed member of the Clay County Utility Authority Board of Supervisors currently serving as Chairman and is a graduate of Leadership Clay. Each of these roles allow Gardella to stay connected with her community and give back to others.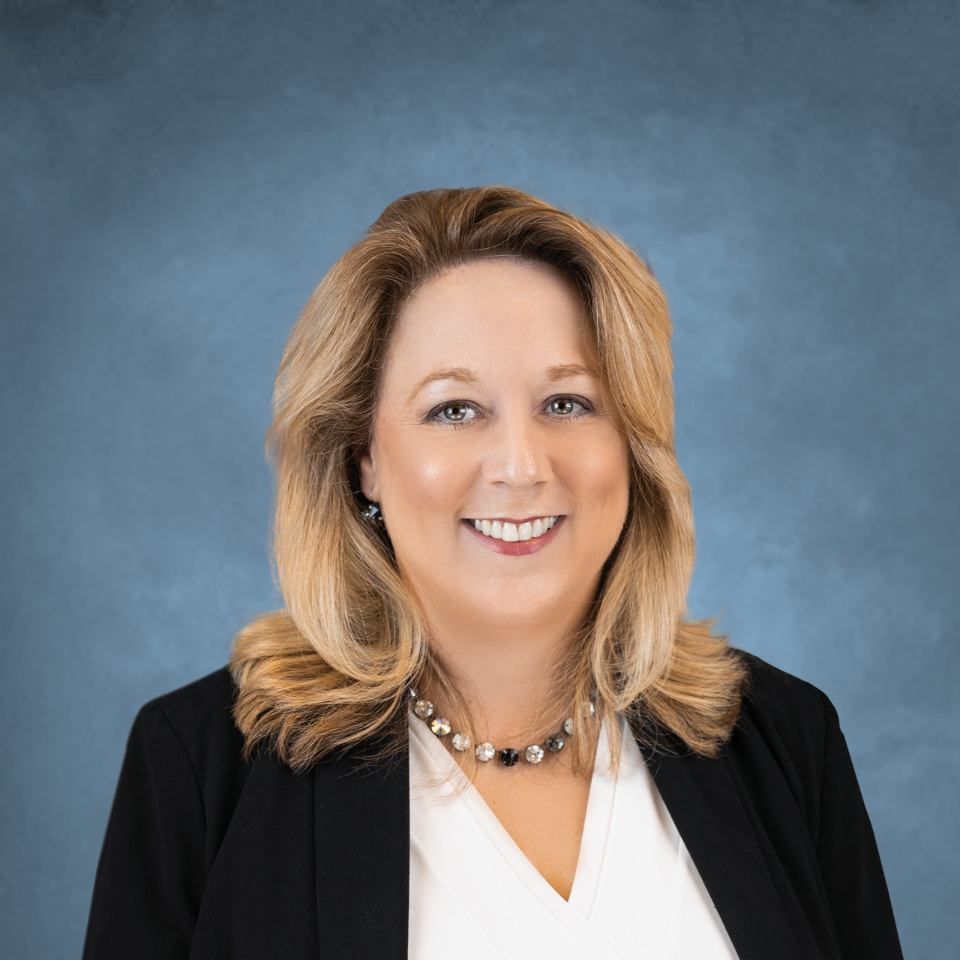 Jennifer Tossavainen
Chief Financial Officer
---
In 2002, Jennifer Tossavainen and her family decided to trade in the bitter Northeast winters for the Sunshine State's year-long warmth.

Drawn to the First Coast, Tossavainen spent her first 10 years as an Eagle Harbor resident, and now calls Orange Park Country Club home. Although she is not a native, her 16 years in Clay County have made her an expert in Northeast Florida's lifestyle, neighborhoods, schools, communities and residents.

Hired by Coldwell Banker Vanguard Realty as Career Development Officer (CDO) in 2016, Tossavainen utilizes her extensive background in finance and management to educate, empower, coach and advise passionate real estate professionals. The majority of her career has been spent in and around real estate with a strong focus on training, recruiting and business management. Tossavainen taps into this background, assisting agents with career development, business planning and company program engagement. Her passion for developing real estate professionals and her business acumen earned her a promotion to Regional Broker Manager of Career Development in 2019. In the spring of 2020, Tossavainen also became CBV's Controller, working closely with the accounting team.

Not only has training and career development been a focal point of Tossavainen's career, but it's also a subject she's personally passionate about. She believes by being a strong leader and advocating for business planning, sales training and coaching, agents are equipped to focus on high return on investment activities – thus, growing their business and exceeding their income goals.

Outside of business, Tossavainen is mom to two adult sons and two adult step-sons, grandmother of one and is proud to have children serving in the Air Force, Navy and the Army. She is an avid tennis fan, a Broadway Theatre buff and enjoys spending free time on the dance floor and volunteering for the American Cancer Society.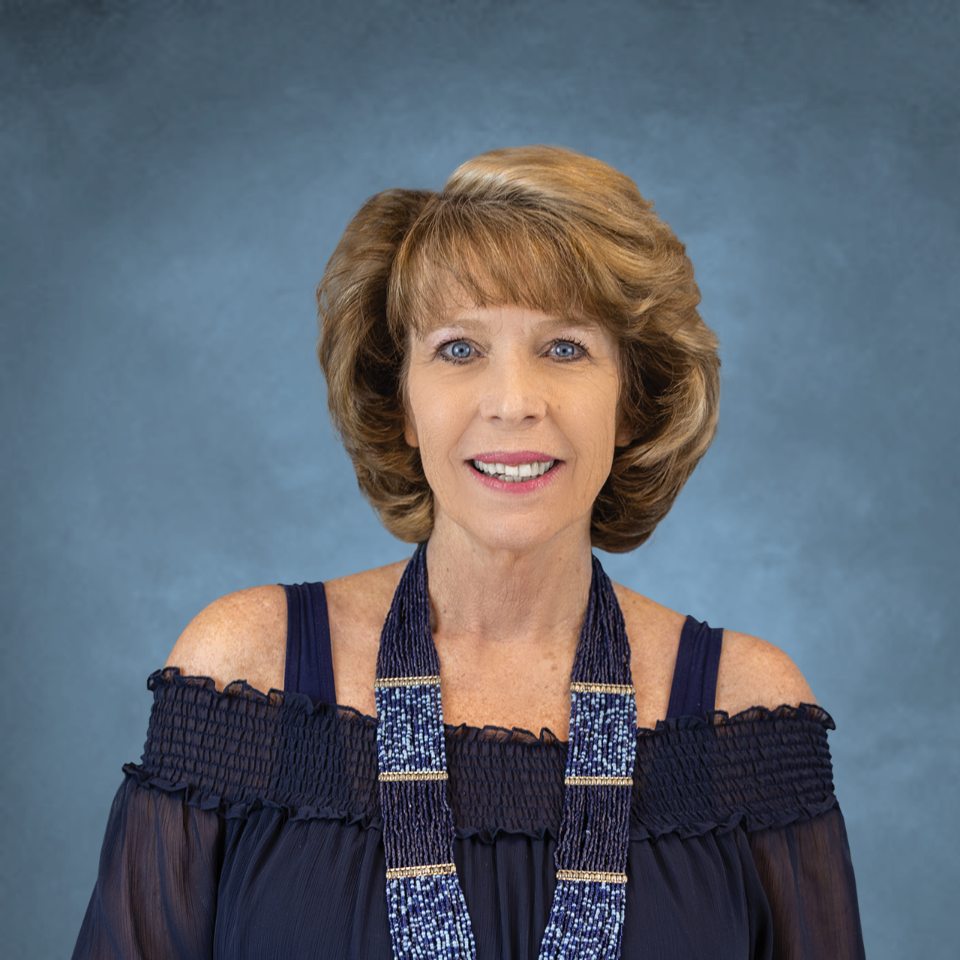 Brenda Taylor
Chief Marketing Officer
---
Brenda Taylor is the Chief Marketing Officer for Coldwell Banker Vanguard Realty. She moved from San Diego to the Jacksonville area in 2002 and joined the CBV team in 2004 when she became the assistant to the VP of Recruitment. Taylor has built a unique marketing platform through CBV Concierge Services, offering exclusive marketing programs for its agents. Some of these programs include utilizing cost-effective distribution options, social media strategies and enhanced online presence to maximize agent market exposure.

Taylor has a strong background in marketing and customer service and leads a team of marketing professionals who manage more than 300 agents' marketing needs throughout the year. Dedicated to improving the career experience for licensed CBV real estate professionals, she has built her Concierge Services team to 16 full-time marketing specialists, including six professional property photographers. Her programs prove themselves by increasing sales for agents and maximize all aspects of the agent experience at CBV. With myriad custom marketing options and campaigns to choose from, each and every CBV agent finds a niche that works best for him/her and their customers.

Taylor has also worked closely with broker/owner Pete Dalton to develop an exclusive group of top Realtors® titled ERN - Elite Realtor® Network, which encompasses only the top 10% of the Northeast Florida MLS Agents at CBV. The ERN level of marketing allows these agents to reach even more potential customers through strategic Concierge Services marketing and counsel.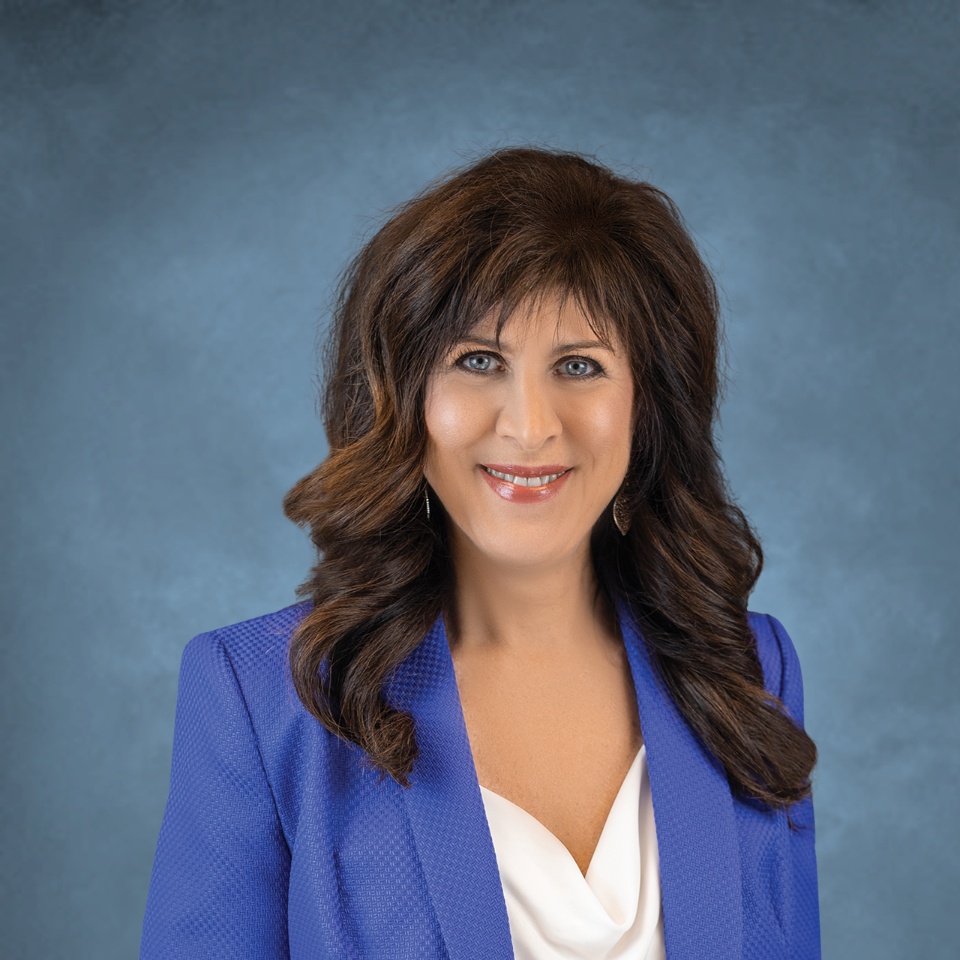 Catherine Tappouni
Director of Career Development
---
As an educator, Catherine has dedicated her career to teaching and training. With a Master of Education degree from University of Florida, Catherine has served both children and adults, and she worked in the construction industry as a trainer in sustainable and LEED® building practices. Catherine earned her real estate sales license in 2013 and worked as a residential REALTOR® until 2021, when she was offered the position of Director of Career Development for Coldwell Banker Vanguard Realty, a role she describes as "the perfect fit" for her. As a self-proclaimed Garden Geek, Catherine can most often be found outdoors tending to her extensive space of edibles. She is also a photography hobbyist and chef wanna-be, enjoys fishing with her husband and spending time in the company of friends and family.
Brenda Toner
Operations Manager
---
Brenda Toner has held a variety of administrative and management positions since 1989, all while traveling the US as the wife of a Navy pilot. She has worked for several civil and environmental engineering firms, serving as an office manager, as well as providing project management support for federal, state and municipal clients.

Brenda is also well-versed in the real estate industry, having assisted several top-producing agents manage their businesses. From administrative and customer service support to transaction management, Brenda's keen eye for detail and project management skills were key to helping these agents reach the next level in their careers. As Coldwell Banker Vanguard Operations Manager, she plays a vital role in delivering the comprehensive services and support that nearly 300 agents rely on every day.

The mother of two grown children, Brenda enjoys cooking and spending time with her husband at their new home on the St. Johns River.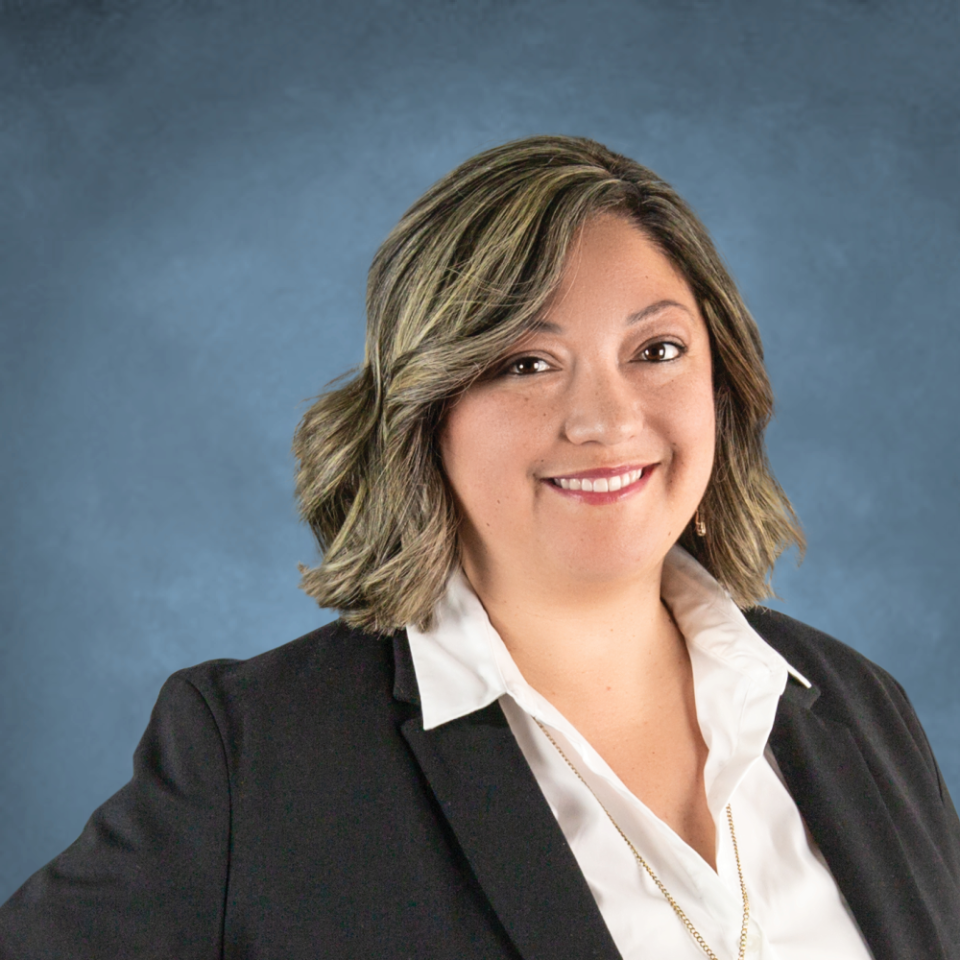 Brittany Castro
Director, Property Management Division
---
Brittany Castro learned the real estate business from the ground up. Beginning as a personal assistant in 2007, Brittany was quickly immersed in the hundreds of details and tasks that make up a successful real estate transaction. From contracts and disclosures to financing and title work, she learned fast, eventually becoming a fully licensed Florida Realtor® herself.

Right from the start, a big part of her business revolved around property management and leasing. Her accumulated knowledge and expertise in the area led to her appointment as Director, Property Management Division for Coldwell Banker Vanguard Realty. She's tasked with ensuring all stakeholders in a property management transaction¬—homeowners, agents, brokers and tenants—are well served by the company. She also leads the extensive educational efforts available to CBV agents who want to add property management to their real estate skill set.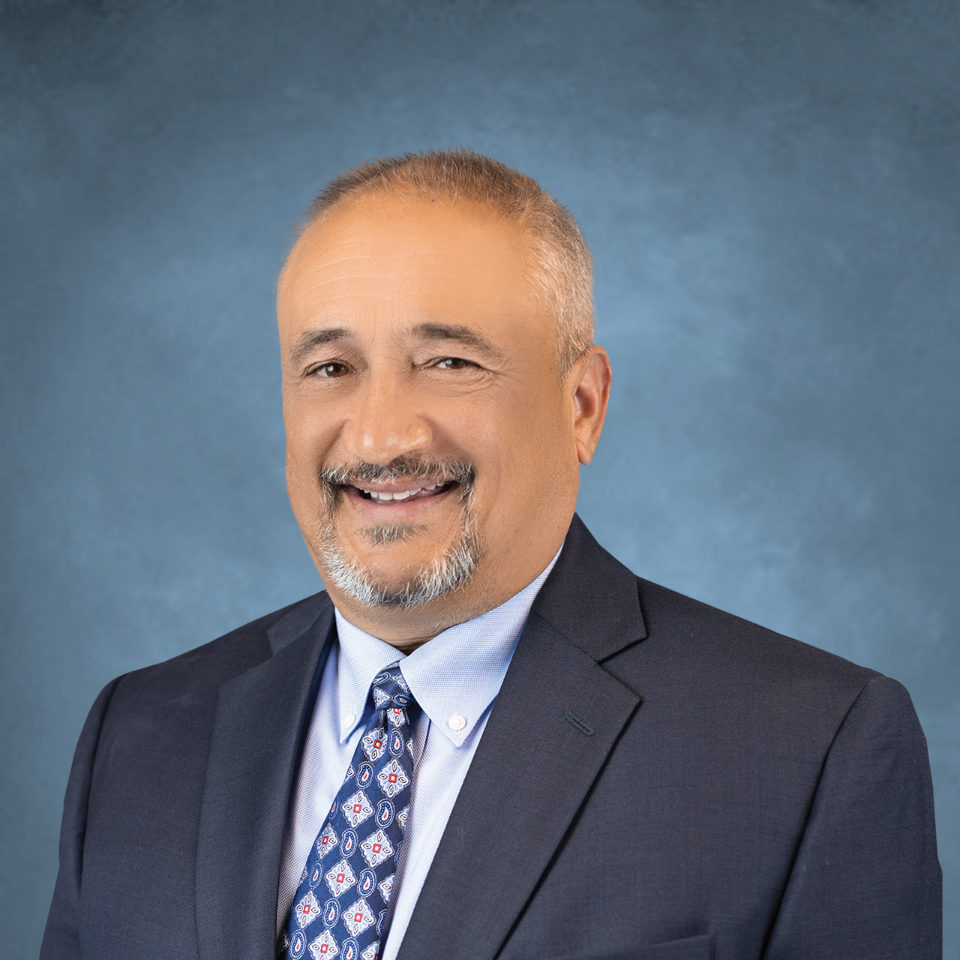 Michael Daugustinis
Office Broker Manager, St. Johns
---
Michael Daugustinis began his career in the real estate industry in 1983. He initially worked in residential sales in New York at an office on Long Island. He then moved on to a commercial firm handling office and industrial sales and leasing. As a graduate of St. Johns University, Daugustinis put his Bachelor's Degree in communications to good use and was very successful during his early years in real estate. In 1985, Daugustinis followed family tradition set by his father and grandfather, and pursued a career in law enforcement. He retired as a Detective in 2007, after 22 years of service which included responding to search and recovery efforts at the World Trade Center.

Daugustinis and his family moved to St. Johns County in 2007 and he resumed his sales career in the Jacksonville area with "Top Sales" success in both the automobile and home security industries. In 2009, Daugustinis accepted a corporate position at EverBank as Security Manager. A return to real estate occurred in 2014, when Daugustinis joined the Coldwell Banker Brand, selling in St. Augustine and St. Johns. In his first full year in 2015, he achieved the "MVP" Award at his office with more than $7 million in sales. In 2016, he was awarded "Top Producer Volume" and "Top Producer Units" at his office while reaching almost $10 million in production. Daugustinis continued his performance as a top producing, multi-million Dollar REALTOR in 2017 with more than $8 million in production, and also earned his Broker License that year as well.

In 2018, Daugustinis joined Coldwell Banker Vanguard Realty as a Broker Associate in the St. Johns office. In 2020, Daugustinis was promoted to Broker Office Manager for that office. In this role, he builds and develops the office through talent acquisition and continued agent support in every aspect of the business. Daugustinis contributes to company success by utilizing and sharing the knowledge he has gained through his years of training and experience. This includes achieving Coldwell Banker "International Diamond Award" status, earning the GRI (Graduate Realtor Institute) designation from the National Association of Realtors, and Military Relocation certification through Navy Federal Credit Union and USAA.

Daugustinis and his wife Melissa have been married 35 years, and they have two sons; Robert, a real estate attorney, and his wife Jennifer who live locally and Thomas, also an attorney, and his wife Randi, who live in the Tampa area. The entire family loves to travel, especially on cruises, and also enjoy attending sporting events and concerts together.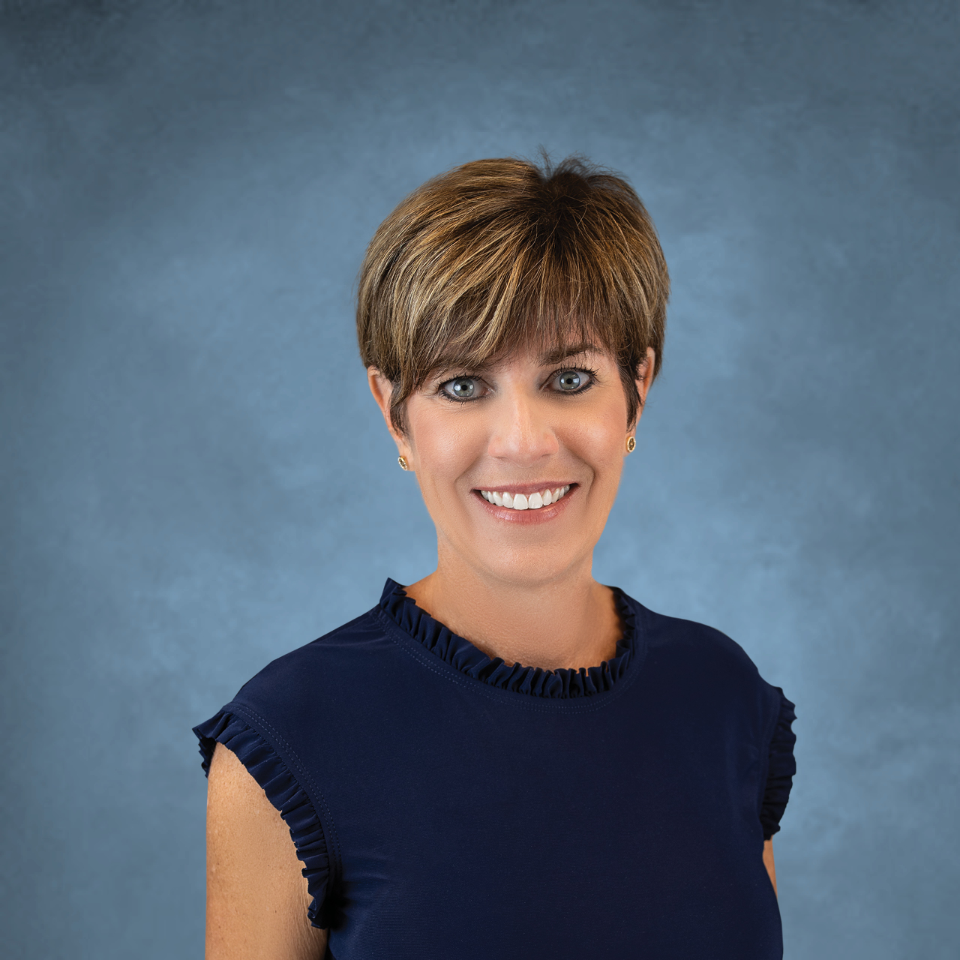 Carol Holmes
Assistant Office Manager, St. Johns
---
A native Floridian, Carol Holmes graduated from UCF with a bachelor's degree in business. After spending some time out west, she returned to northeast Florida where she raised a family and built a successful real estate career.

Carol's background in pharmaceutical sales and retail management enabled her to make a smooth transition into real estate. She brought a process-driven approach to building her business, while always keeping customer satisfaction and relationships top of mind. As a result, her business has grown significantly, and Coldwell Banker Vanguard asked her to share her knowledge and skill set with agents in the St. Johns office as Assistant Manager. It's all part of the collaborative, highly supportive environment the company strives to maintain in each of its offices.

When Carol isn't building her business, or helping others build theirs, she volunteers in her local community. She also enjoys biking, tennis and spending time outdoors.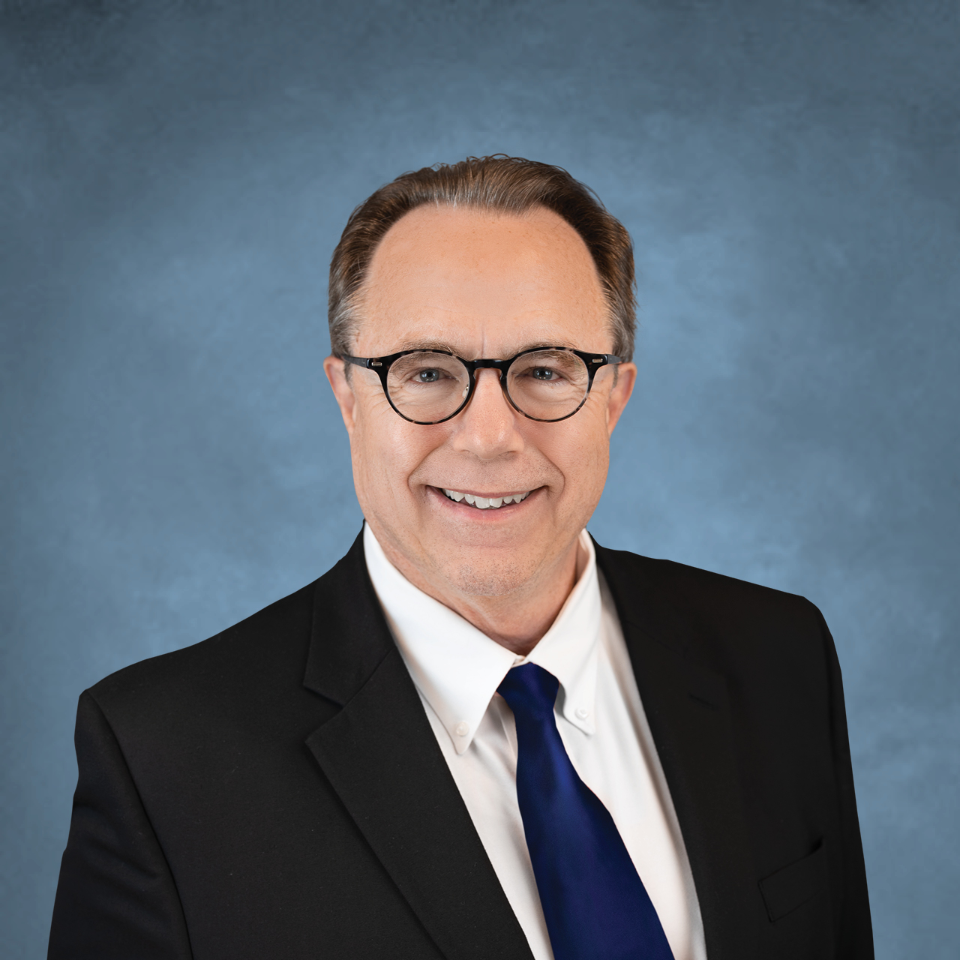 Chris Dickson
Office Manager, Mandarin & Avondale
---
Chris Dickson, manager of the Mandarin & Avondale offices, has built his career on sales and superior customer service. He began as a road salesman for a carpet and vinyl distributor, then worked in customer service and management for a large printing company in Indianapolis. The last 23 years he lived in Evansville, Indiana, where he started and developed his real estate career.

Born and raised in northern Illinois, Dickson moved to southern Indiana to attend Indiana University where he earned a BA in English literature. He remained in southern Indiana until moving to Jacksonville.

When he moved to Evansville, he had no real sphere of influence so he built his business the old-fashioned way - by calling For Sale By Owners and expired listings. The first 15 years of his real estate career he was listing and selling, becoming one of the top five agents in a company of more than 150 agents.

His last seven years were in management for one of the Top 10 ERA firms in the nation. Dickson's duties included the oversight of the nine branches of the real estate company, as well as ancillary businesses owned by the company, including a property management company, an insurance company, a joint venture partnership in a title company, and a market relationship with a mortgage company.

Dickson's reason for coming to Jacksonville, however, is personal. His wife, Rebecca, was recently placed on the liver transplant list at Mayo Clinic and the closer she is to Mayo, the better the opportunity for a transplant. This is a permanent move for the Dicksons, though. Rebecca has always wanted to live in Florida and getting her a new liver here "will be perfect."

The Dicksons have three children, three grandchildren, and yes, two great-grandchildren, with a third one on the way.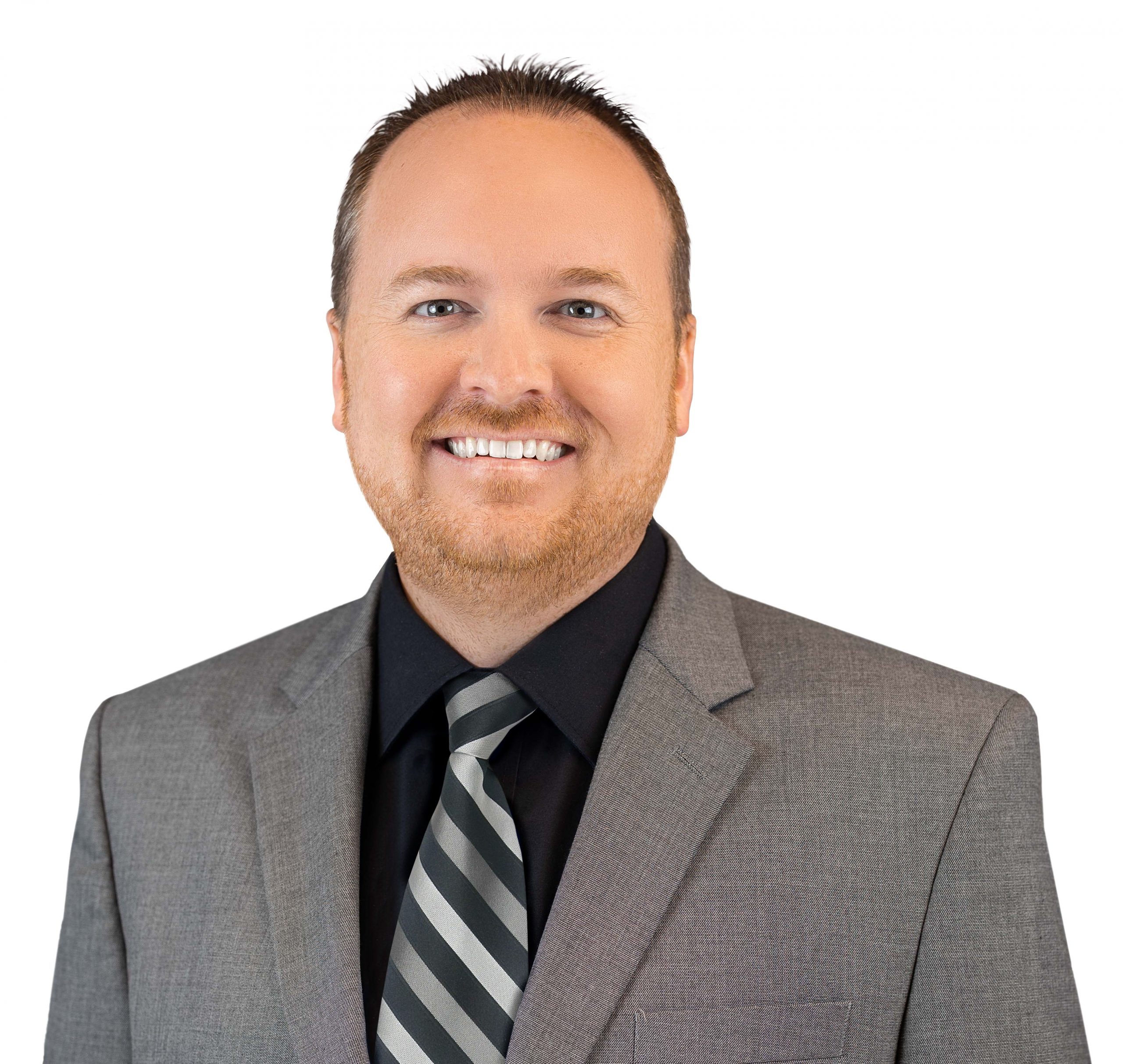 Gary Davis
Career Development Officer, Mandarin
---
Gary Davis began his professional career in Tallahassee as teacher after graduating with his degree in elementary education from Florida State University. Over the course of the next 12 years, Davis taught grades 3, 4, and 5 and truly loved every minute. Eventually, desiring a change, Davis decided to test the waters of real estate and realized he had found his new calling. He began his new career with Coldwell Banker Vanguard and has never looked back.

Davis was a multi-million-dollar producer his first year in the business and has earned awards for his production each year since. Davis prides himself on putting client relationships above anything else in his business and believes continuing to learn, grow, and better oneself is truly what makes a good agent great. Davis believes strongly in giving back to the community that has helped him build his business and he does so through his community Facebook pages, website, and charitable events organized by him throughout the year. "Just forget you're a real estate agent and focus on helping people; that's the most important part of the job" is a favorite quote of Davis's and one he feels sums up his mission as an agent and community advocate.

In addition to being a full-time agent, Davis is also the Career Development Officer and Director of Agent Education and Training for the Mandarin and St. Johns offices. Getting to help buyers and sellers with their real estate needs, while also teaching and training fellow agents on how to be the best real estate professional they can be, is truly a perfect career combination for Davis and he is thoroughly enjoying all the hats he wears.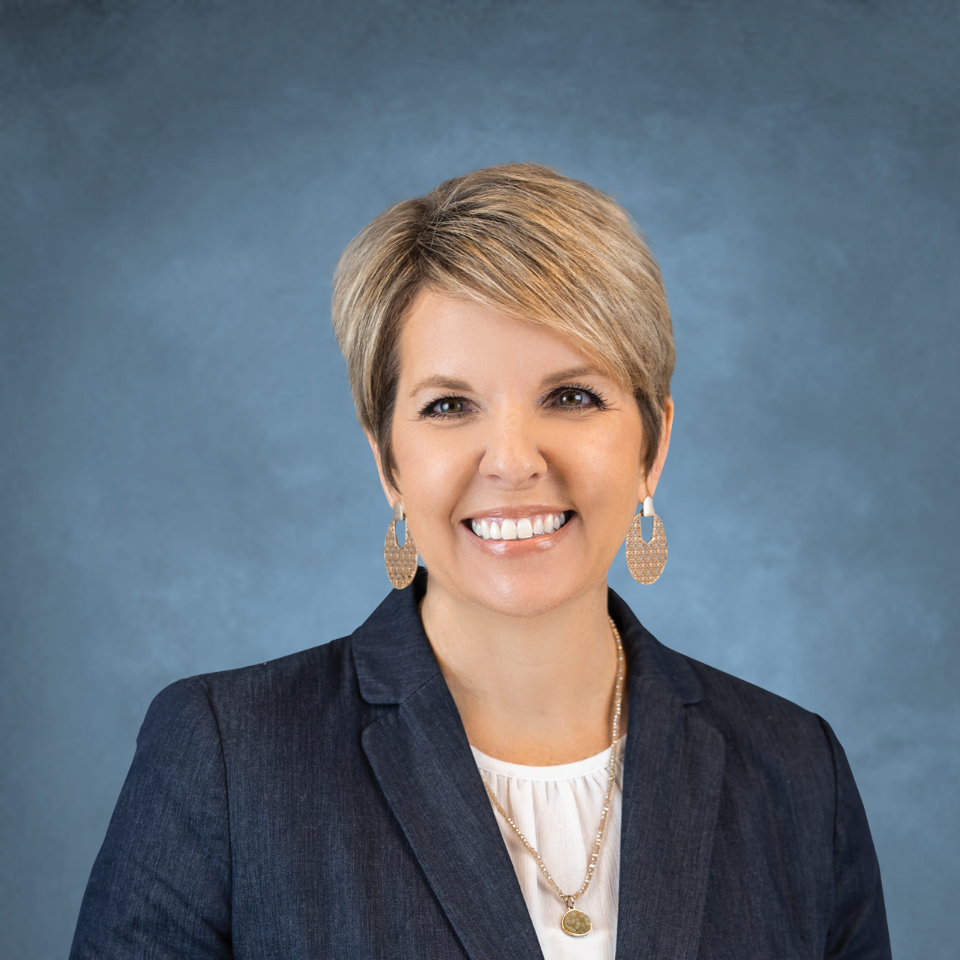 Tina Harp
Office Manager, Town Center and Nocatee
---
Tina Harp is the Office Manager for the Town Center and Nocatee offices. A 17-year resident of the Jacksonville area, Harp is responsible for attracting new agent talent, retaining valued agents and educating all agents, new and experienced. Her office currently is home to more than 40 agents and is rapidly growing.

Harp came to Coldwell Banker Vanguard Realty from a competing brokerage, where she began her career in real estate. While she was successful there, her business doubled within six months of joining CBV by engaging in company generated business and taking advantage of marketing support through Connect U, the in-house marketing department. She was drawn to management because of her passion for mentoring and educating other agents in order to help them grow their real estate businesses. She truly is an example of what CBV can do for an agent's business.

Prior to real estate, Harp's spent more than 10 years in early childhood education. She is also a mother and wife and considers that to be her greatest accomplishment in life. She is an active member of Creekside Christian Church where she and her husband, David, serve in leading classes and she also serves in leading worship.

Harp lives in St Johns with her husband of 23 years and they have two children. Haley attends the University of Florida College of Nursing and their son Andy is a freshman at the University of Florida.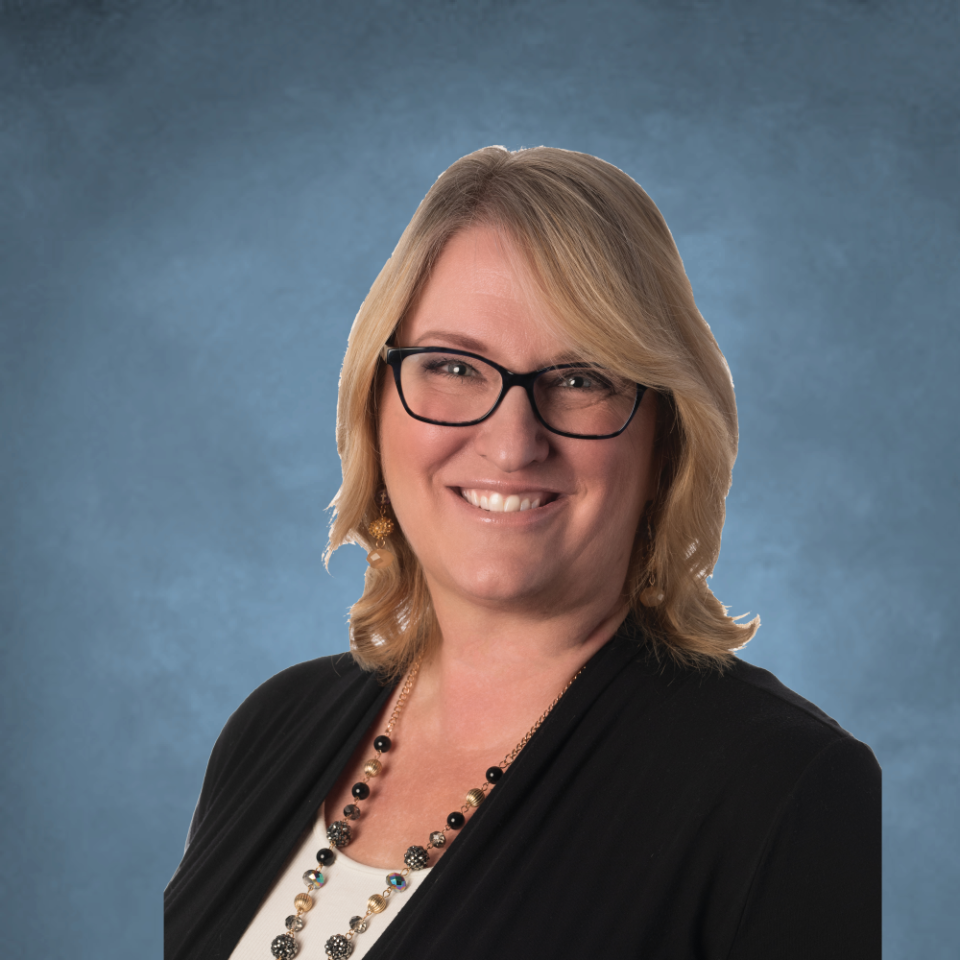 Kim Knapp
Office Manager, Fleming Island, Oakleaf, Keystone Heights
---
Kim Knapp has spent her entire career with Vanguard Realty, beginning in 2000. That year, Knapp was named "Rookie of the Year" and "Top Producer," selling $6 million in real estate. Over the course of her sales career, Knapp had consistently high sales volumes in excess of $30,000,000 annually, and was always the top producing sales agent west of the St. Johns River. She is known in the market for her professionalism, helpful caring and commitment to excellence.

As a founder of the Jacksonville REBar Camp, Knapp has been responsible for bringing top flight education to NEFAR and presently serves as president of the Jacksonville MLS, as well as on the Board of Directors for NEFAR. Her speaking career has led her to become one of the most requested speakers in the prestigious CRS program, speaking at numerous state conventions and the NAR National Convention. Kim serves the real estate community on state and national levels through the professional development committee.

Knapp is a firm believer the real estate community has a responsibility to be the voice of the home owner at the federal level. She does this by serving as an RPAC Presidents Circle Major Investor, and makes personal visits to legislators on the Hill in Washington, DC. Knapp also served on the Clay County Charter Review commission, volunteers at her church and serves on various boards in the community.

Knapp's enthusiasm, common sense approach and systems orientation help the Fleming Island, Oakleaf and Keystone Heights agents achieve their sales.
Ryan Nix
Office Broker Manager, Beaches
---
Ryan Nix, a Jacksonville resident since 1993, has been a licensed real estate broker in Northeast Florida for the past 15 years.

His career, focused in sales management, marketing, and real estate development, has allowed Nix to smoothly transition into Coldwell Banker Vanguard Realty's Office Broker Manager for the Ponte Vedra Beach office, serving St. Johns County and all of the Jacksonville beaches and intracoastal area.

Nix utilizes his extensive background in the First Coast marketplace by mentoring new and experienced real estate agents. He is committed to excellence, and by fostering and honing the skills of real estate agents, he can assist both the real estate newcomer and seasoned professional achieve tremendous success.

Nix believes that living a productive and balanced life is the key to personal and professional happiness and growth. He and his wife, Amy, were married 20 years ago at St. Paul's Catholic Church and are blessed with three wonderful boys, Jackson, Wyatt, and Landon Nix.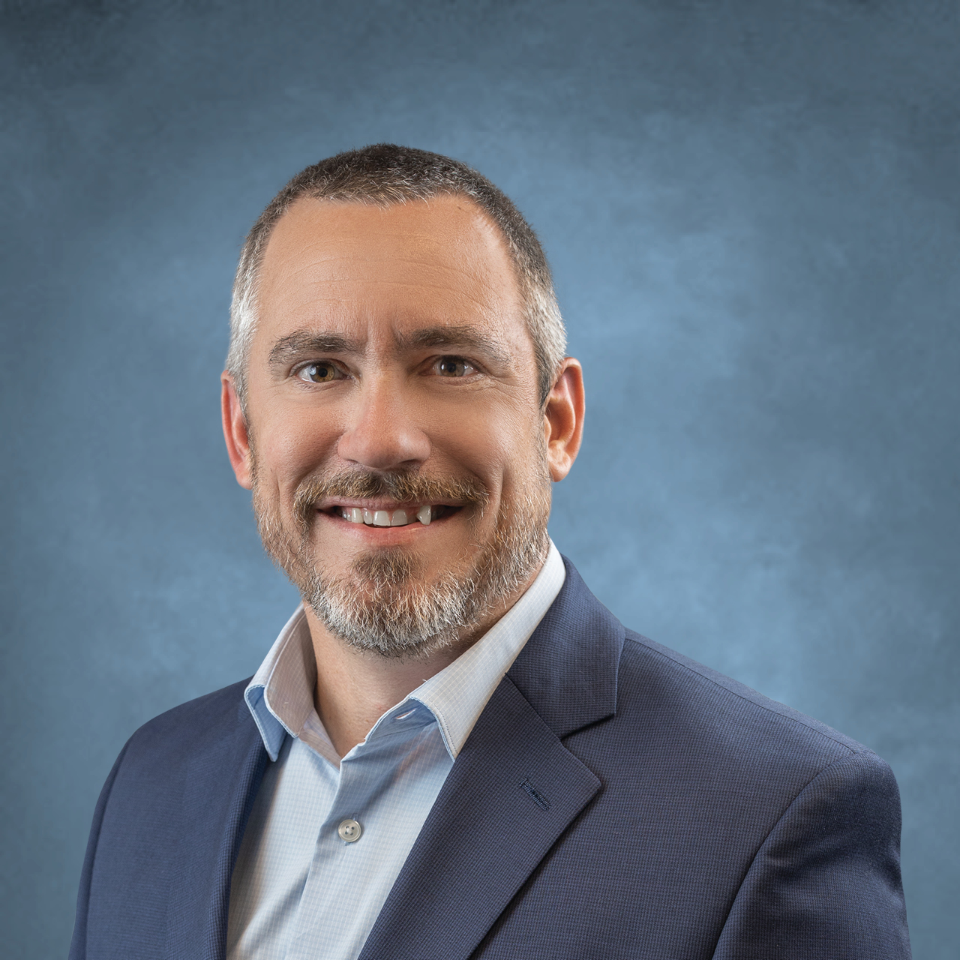 Daemon Fields
Office Manager, Mount Dora
---
From an early age, Daemon Fields learned the value of work from a father who always put in extra hours at the office and a mother who worked tirelessly to raise three boys of her own, two adopted boys and a variety of foster kids along the way. This work ethic turned a lobby-cleaning teenager into a full-time college student managing a local McDonald's. After graduating from college with an Accounting degree in hand and a passion for systems and processes, Fields' career shifted to the business world. This shift opened a series of opportunities for growth and development in construction and manufacturing business management. Six years following his graduation from college, Fields was the Financial Controller for a multi-million-dollar manufacturing company where he worked for the next 15 years.

A sudden restructuring and layoff prompted Fields to explore a new career in the real estate industry. He became the top producing real estate sales associate in his office during his first 12 months and maintained this status for the next two years.

It was during this time that Fields discovered a talent and passion for training and personal development. What started as simply reaching out to help his fellow agents turned into training classes and opportunities. Fields' message of simplicity and practicality helped more than half the team double their production over the course of the year and the brokerage saw a 50% increase in the number of Million/Multi-Million producers. As the current Sales Manager for the Mount Dora location, Fields continues this pursuit working closely with the agents to help them realize the potential they already possess, while working tirelessly to help them achieve the business they desire.

While Fields' passion always lies with his Vanguard team and the agents he supports, he enjoys a very vibrant social life with his beautiful wife, their blended family of four kids and some great friends in the Mount Dora community he loves. You will often find Fields and his wife Heather enjoying their time boating the many lakes in the area or frequenting local establishments to support local businesses.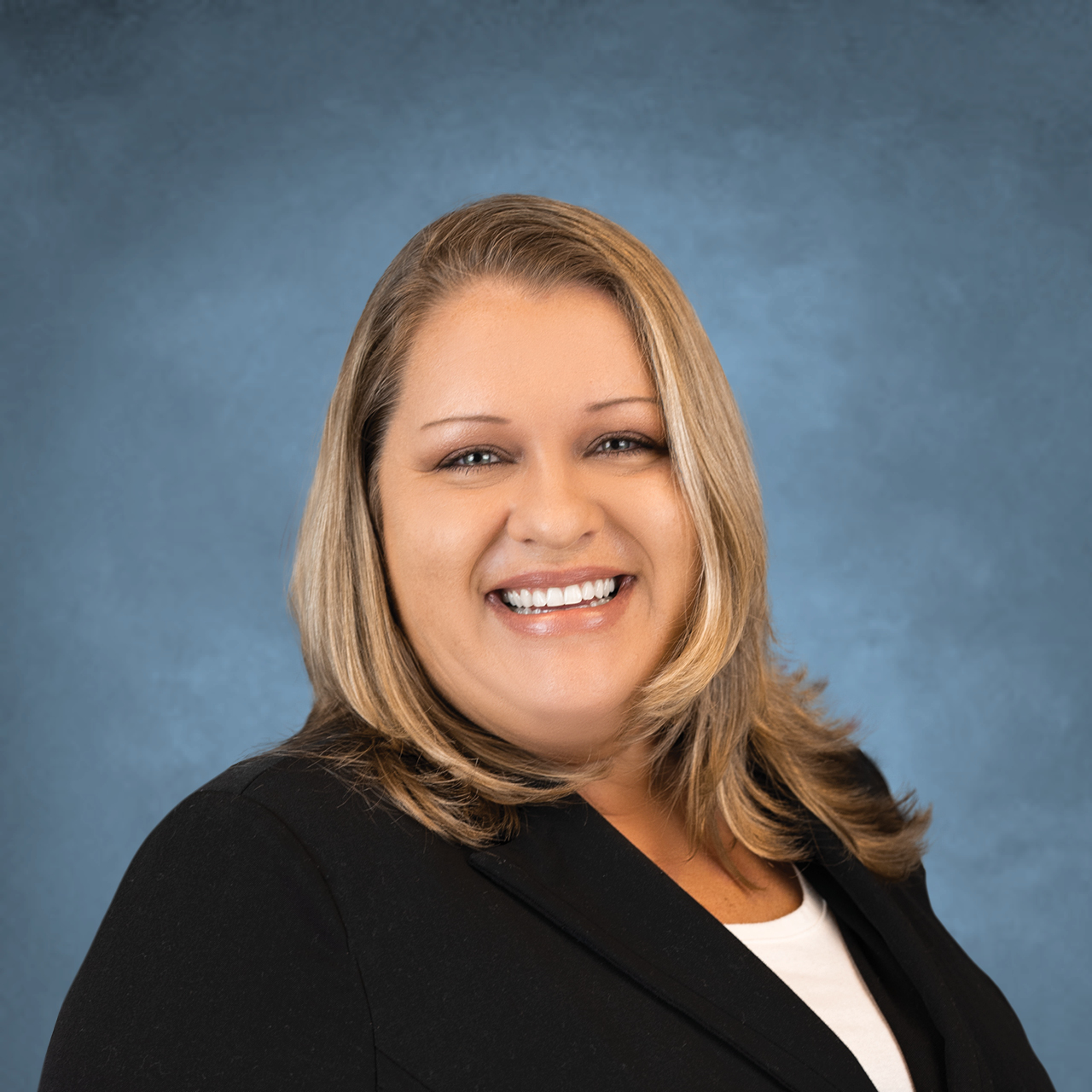 Jessica Bookstore
Managing Director of Company Relocation Services
---
When it comes to relocation, Jess Bookstore knows all the right moves. And it's easy to see why.

Jess started with the Coldwell Banker Relocation Department in 2005. Since then, she's held every position in the department, giving her a depth and breadth of knowledge that's virtually unmatched. She recently added to her already impressive skill set by earning her Florida real estate license. She loves working with her colleagues and other agents at CBV and it shows.

When Jess isn't keeping the relocation department running like a well-oiled machine, she enjoys reading, hitting the beach, and cheering on the Jacksonville Jaguars and Georgia Bulldogs. She also takes any chance she gets to spend time with her son, a Mass Communications Specialist in the US Navy.