Connect Provides Coldwell Banker Vanguard (CBV) Realty agents the Promotion that is needed to create credibility and stay "top of mind" with their clientele. It is a sophisticated program of consistent contact that will bring you results.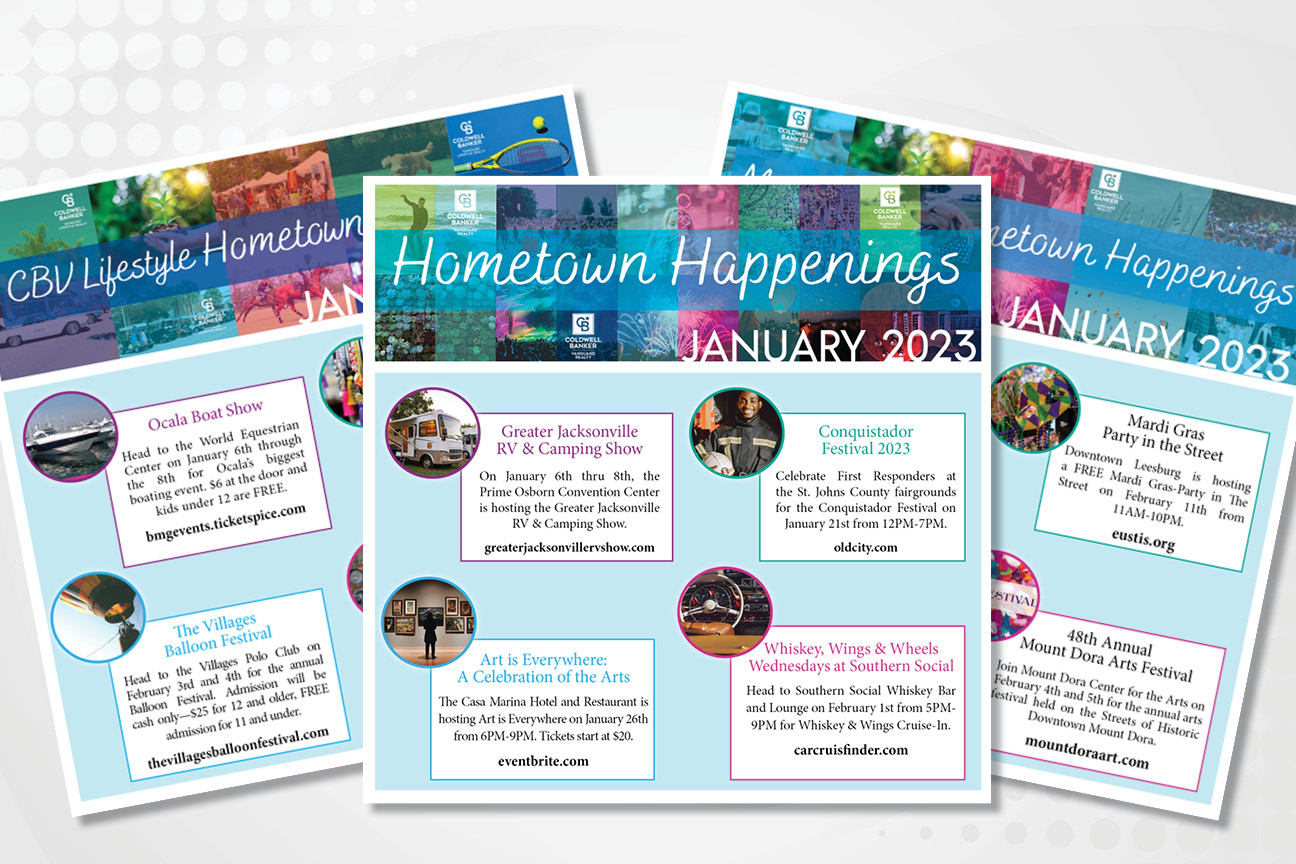 Hometown Happenings
Market-specific e-mail detailing area events of interest to local residents. This ecard will be emailed to your contact list every month.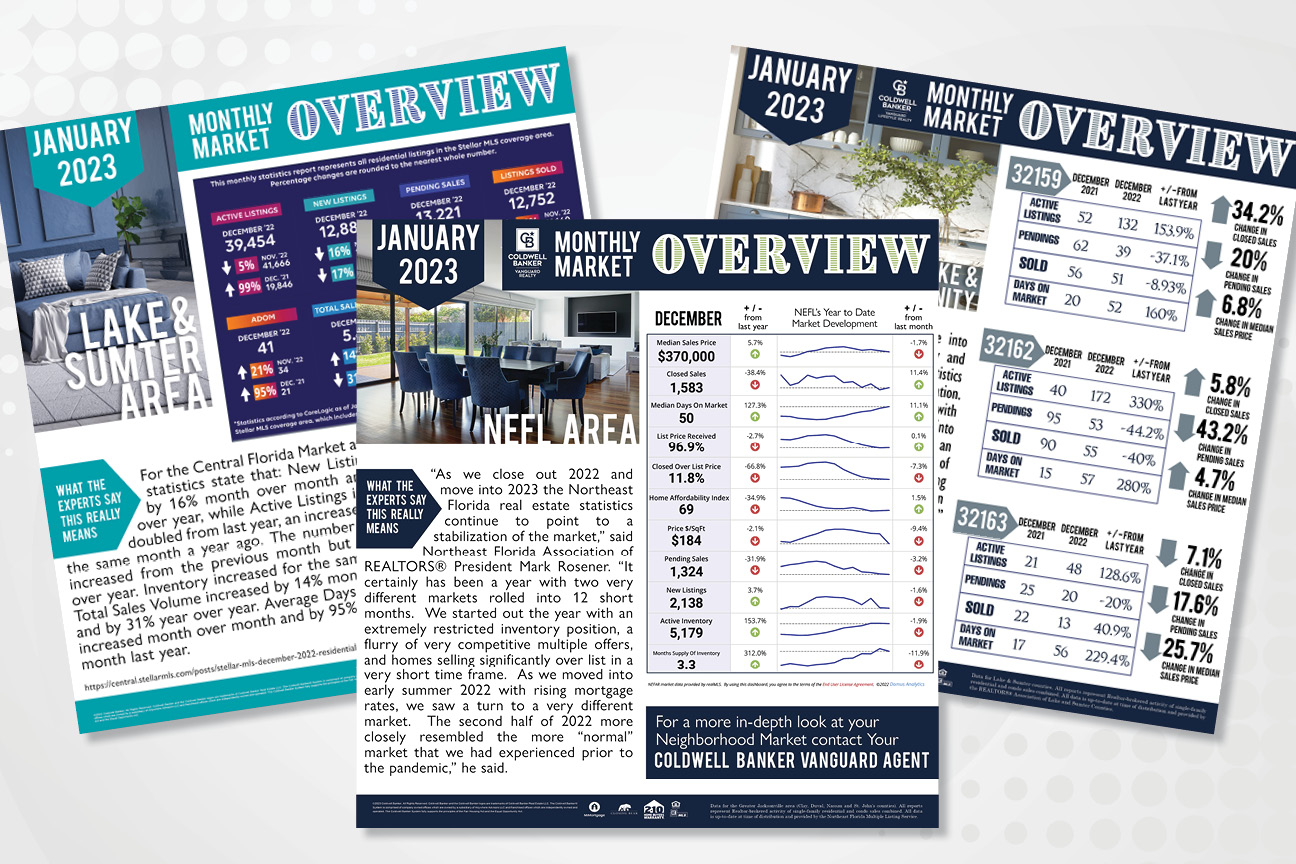 Monthly Market Update
Monthly housing statistics for the Northeast, Central Florida & Lady Lake Servicing The Villages® Communities market are emailed to your selected data-driven customers.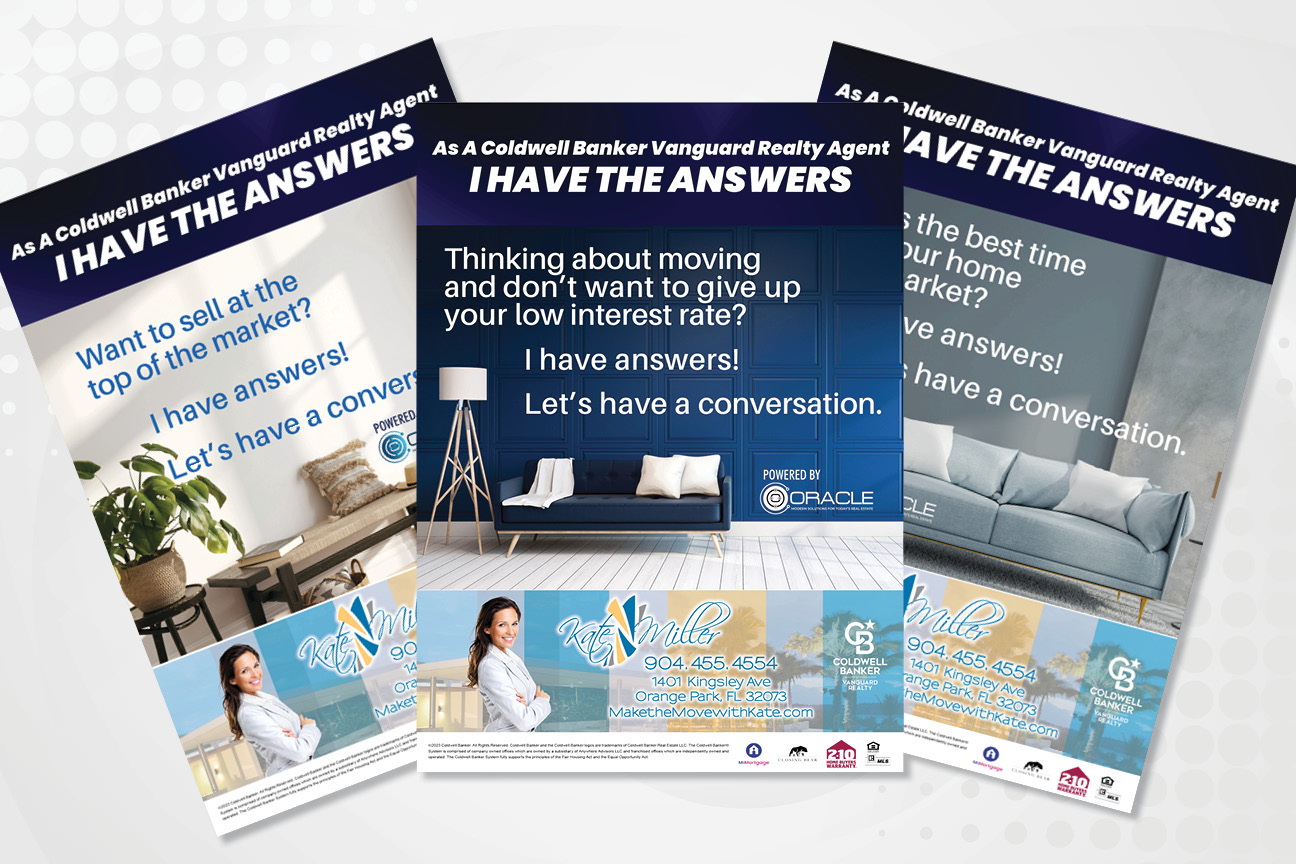 I Have The Answers
I HAVE ANSWERS! Let your clientele know ALL THE OPTIONS they have when selecting a CBV Professional. Let them know you offer multiple solutions for any part of their real estate journey.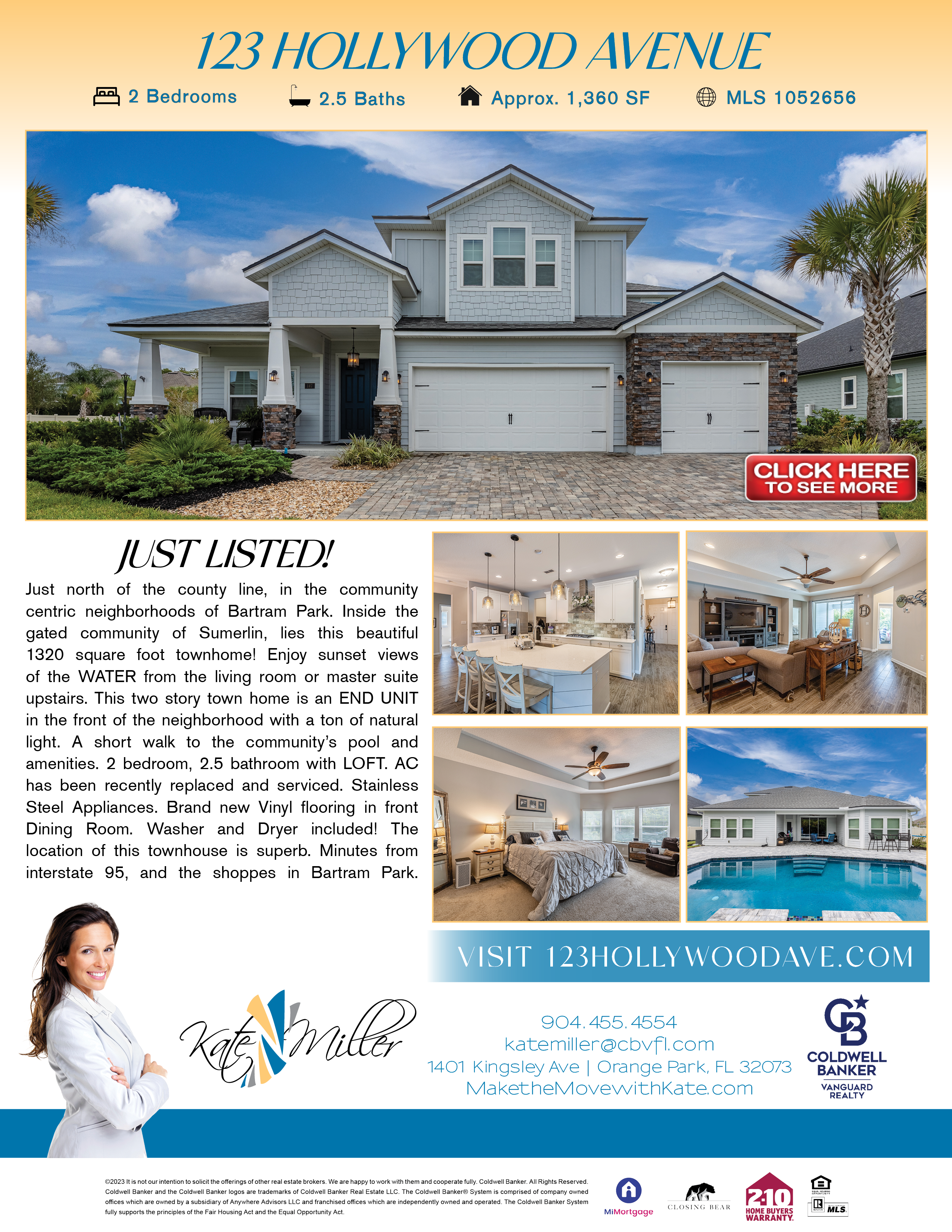 Just Listed eCards
Professionally-designed ecard sent to your entire digital contact list for any of your listings over $150,000 (also a component of Insider View).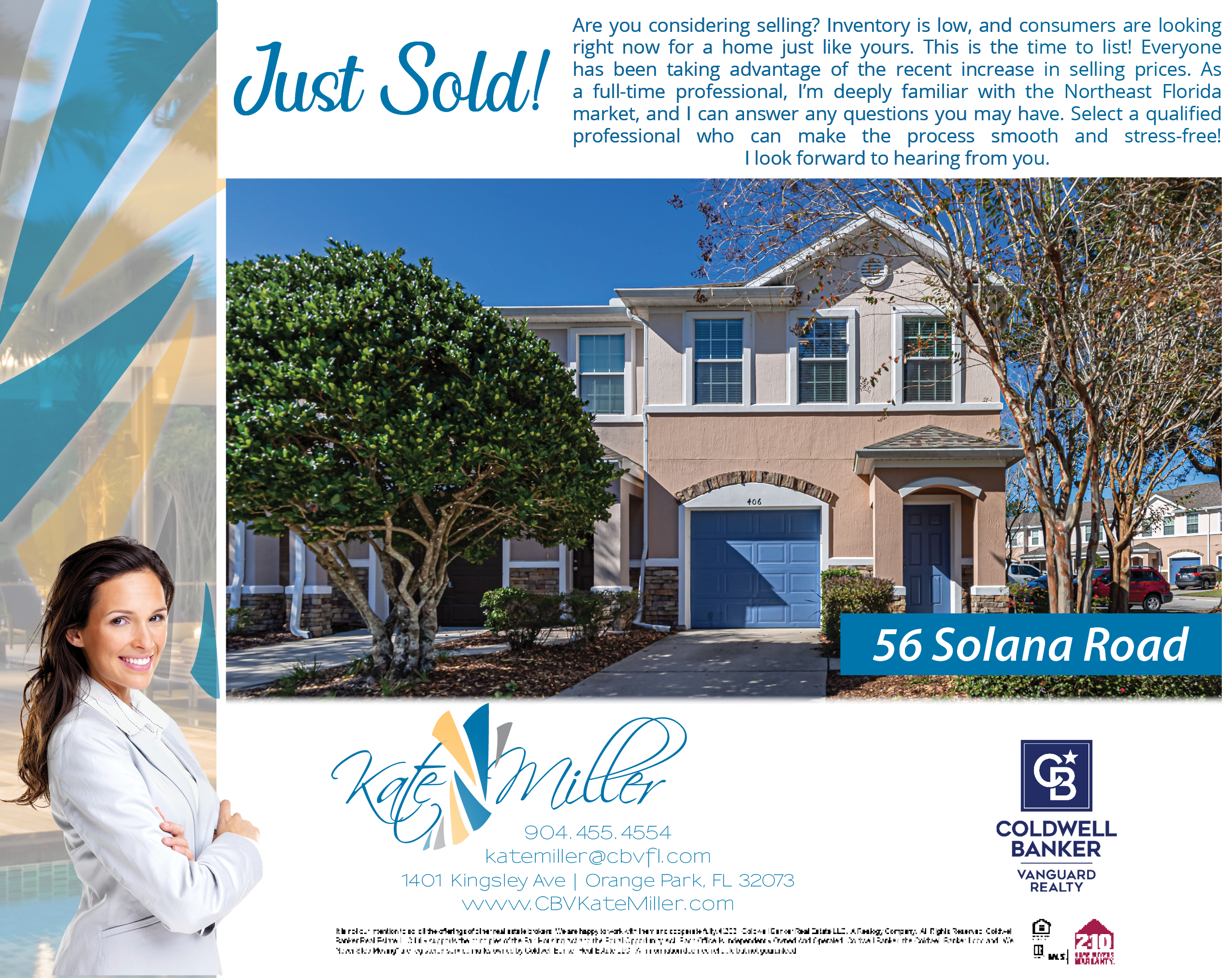 Just Sold eCards
Emailed to your entire database for any listing over $150,000.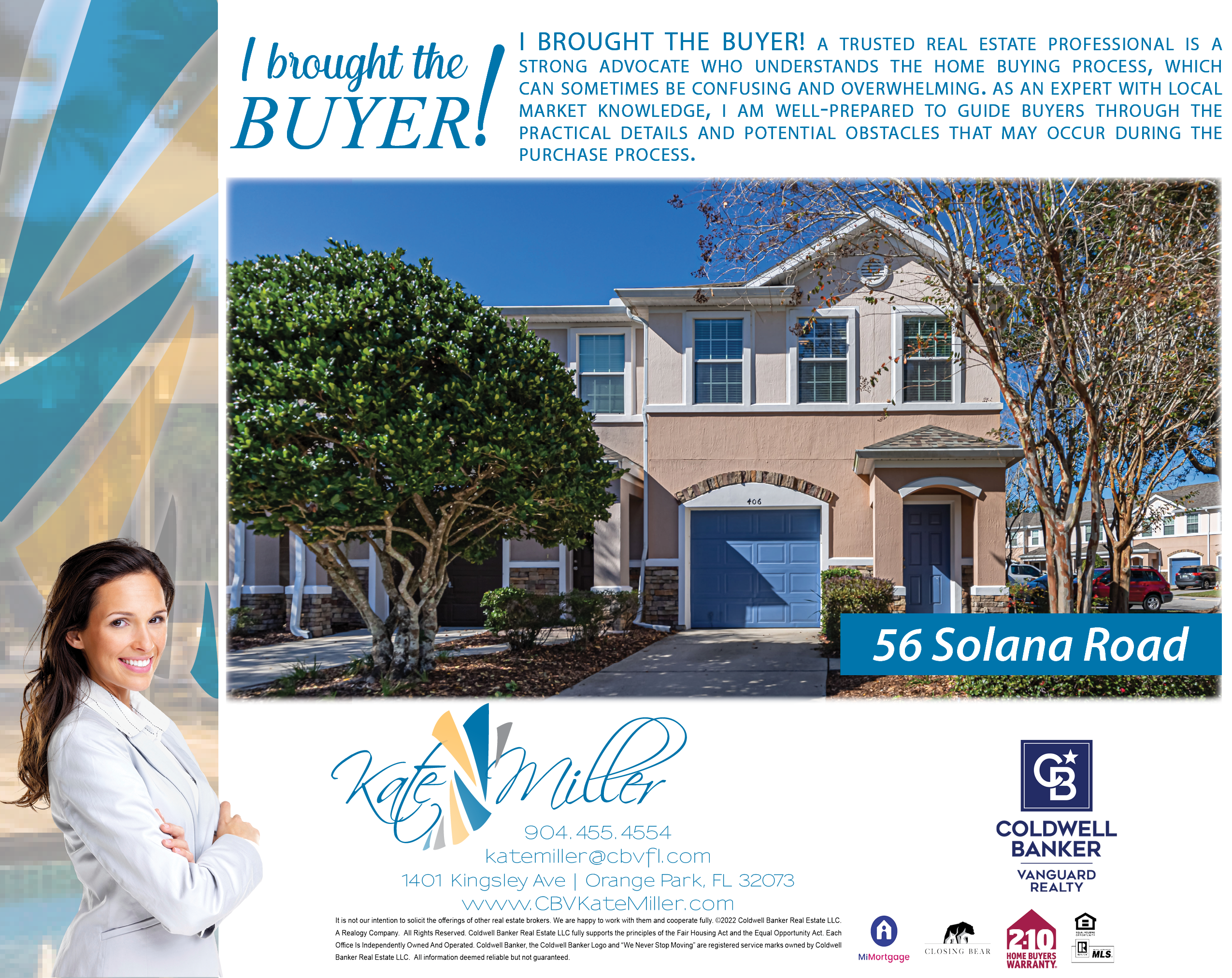 "I Brought the Buyer" eCards
After selling another brokerage's listing, "I Brought the Buyer" eCards, complete with photo of sold property and your branding, is sent to homeowners in the surrounding area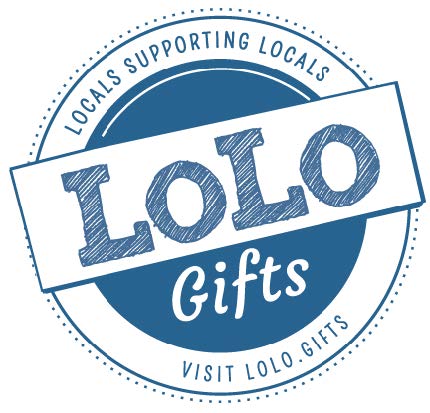 LOLO
Automated program that delivers monthly gifts branded to you via text and email.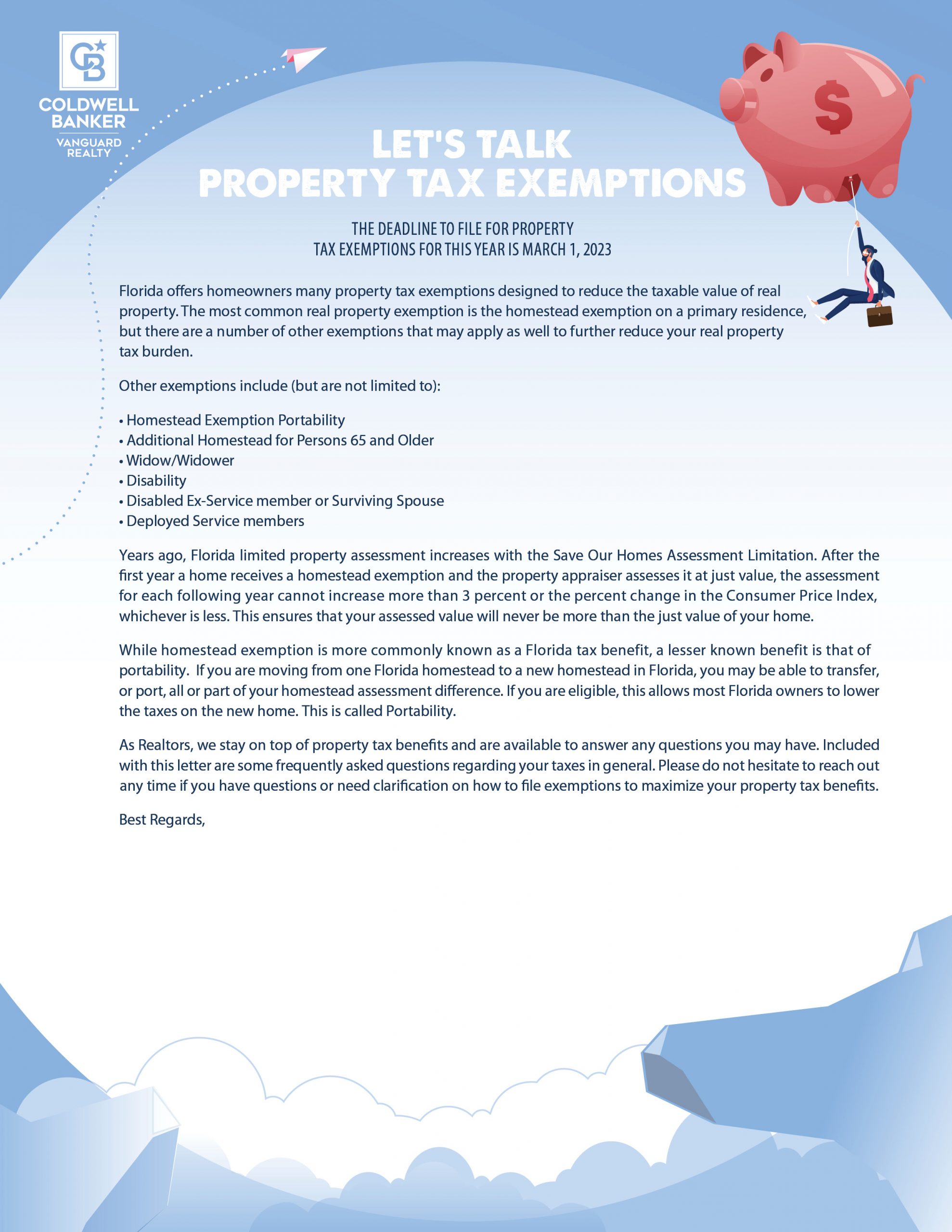 The Activity Challenge
An activity that involves connecting with your clientele or expanding your farming efforts with a non-promotional information piece that the recipient will find interesting.